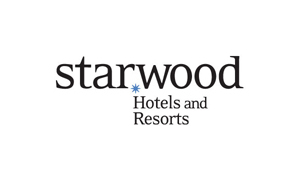 Starwood Hotels & Resorts Worldwide, today announced that it has completed the sale of both The Westin San Francisco Airport and Aloft San Francisco Airport to a venture led by Ultima Hospitality for $125 million. As part of the agreement, the hotels will be managed under long-term license agreements by Ultima Hospitality and continue to fly the Westin and Aloft brand flags.
"This sale underscores Starwood's ongoing commitment to an asset-light strategy as we continue to pursue opportunities to sell owned real estate at the right time, on the right terms, to the right owners creating value for our shareholders," said Simon Turner , President of Global Development for Starwood. "With favorable capital market conditions and improving hotel industry fundamentals, we're seeing continued strong investor interest in our remaining assets. Our goal is to form relationships with partners like Ultima Hospitality who share our vision for the assets they purchase to be brand-enhancing properties."
Mr. Turner continued: "We are particularly proud of the conversion and opening of Aloft San Francisco Airport, which was an older hotel that we knew had a lot of potential with the right capital investment and repositioning. The hotel, which opened about a year ago, is a great example of what an Aloft conversion can be, and we look forward to working with Ultima Hospitality on the hotel's continued success."
The Westin San Francisco Airport features 397 guestrooms, 22,000 square feet of meeting space, a fitness center, an indoor pool and whirlpool, a business center, and Grill & Vine – a new restaurant concept that opened in January of 2013. As part of the agreement, Ultima will take over Starwood's planned renovation of guestrooms and meeting spaces, to begin in February 2014.
Aloft San Francisco Airport opened in September 2012 and marked a milestone as the brand's first external conversion project. The 252-room hotel offers 672 square feet of meeting space, an indoor Splash pool and the brand's signature W XYZ bar. There are now seven Aloft hotels open that are either conversions of hotels or adaptive re-use projects.
"We are delighted to strengthen our relationship with Starwood through the acquisition of these two unique and ideally located properties in the dynamic San Francisco Airport market," said Nir Liebling , Chief Investment Officer of Ultima Hospitality. Mark Zettl , Chief Operating Officer of Ultima added, "We are excited to welcome these two properties to our growing portfolio and to the Ultima Hospitality family of assets."
The Westin and Aloft site occupies approximately 14 acres, including 873 parking spaces, in an enviable location next to San Francisco International Airport – one of the world's busiest travel hubs. Easily accessible to travelers via multiple mass-transit options, the hotels are within 15 minutes of numerous Fortune 500, high-tech and bio-tech corporations and 20 minutes from downtown San Francisco.
About Ultima Hospitality
Ultima Hospitality is a Chicago-based real estate investment and hospitality management group. Ultima manages both full and select-service properties, leveraging more than 150 years of experience in hospitality and commercial real estate investment/management among its senior leadership. A results-driven organization, Ultima Hospitality is a value-add investor and provides owners and investment partners with superior capital management, cost containment and extensive resources to ensure successful ownership and management in a constantly changing business environment.
About Starwood Hotels & Resorts Worldwide, Inc.
Starwood Hotels & Resorts Worldwide, Inc. is one of the leading hotel and leisure companies in the world with 1,169 properties in nearly 100 countries and 171,000 employees at its owned and managed properties. Starwood is a fully integrated owner, operator and franchisor of hotels, resorts and residences with the following internationally renowned brands: St. Regis®, The Luxury Collection®, W®, Westin®, Le Méridien®, Sheraton®, Four Points® by Sheraton, Aloft®, and Element®. The Company boasts one of the industry's leading loyalty programs, Starwood Preferred Guest(R) (SPG), allowing members to earn and redeem points for room stays, room upgrades and flights, with no blackout dates. Starwood also owns Starwood Vacation Ownership, Inc., a premier provider of world-class vacation experiences through villa-style resorts and privileged access to Starwood brands.
Source: Starwood Hotels & Resorts Worldwide, Inc.